Jazz Night.
The Green Room. (after a few drinks)
Last night was Jazz night at Indigo, it was my first time going there. I must say it was cozy, dark, and very intimate place to hang out. CO, Kaori, and I just went to listen to live music, check out the scene and the crowd. Well it was sort of pack but once the band stop playing everyone cleared. The band was alright, I was expecting Nora Jones Jazz, but it was more of a 70ish funkish beat with some rap ala reggae thrown in it. In a nutshell LC approached me and FILO was mad.
The Band Well, half of them.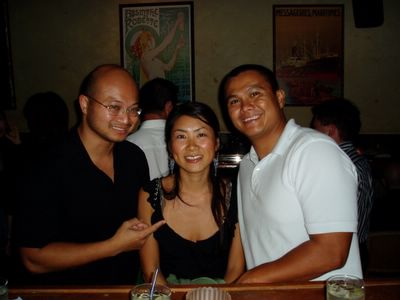 The friends.